Heat pumps and gas furnaces can both heat your home, but they function very differently. If you want to know which heating system is the best option for your home, then you need to learn about the pros and cons of each. In today's post, Albert Air Inc., the number one choice for heating and air conditioning service in our area, explains everything you need to know about furnaces and heat pumps.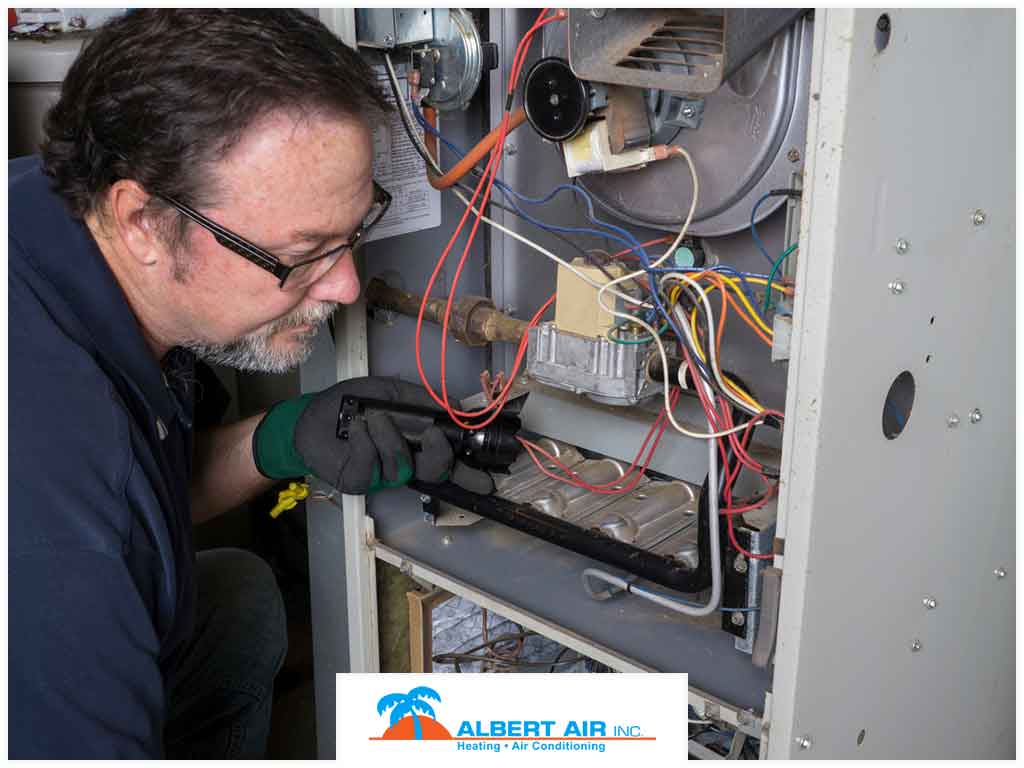 Furnaces and Heat Pumps
A furnace burns fuel and distributes it throughout the home's interior as part of a central heating and cooling system. Furnaces can run on either oil or gas, or they can be a hybrid system that can use both fuel types. Furnaces consist of four main components: a flue, a blower, heat exchangers and burners that deliver and burn fuel. Furnaces are more affordable to install than heat pumps, and can generate heat even when it's very cold outside. The heat they produce feels hot and toasty.
A heat pump can also be part of a central heating and cooling system, using outside air to cool or heat a home respectively by removing hot air from your interior in the summer or extracting heat from outside and distributing it through your interior in the winter. As an HVAC repair and replacement expert, we recommend heat pumps for homeowners who like that flexibility.
Choosing the Right System for Your Home
Furnaces are better for homeowners who live in very cold environments and want to have as much heat as possible. The opposite can be said for heat pumps, which are best suited for homeowners who live in milder climates. Heat pumps are also better for homeowners who are concerned about energy efficiency. Heat pumps are incredibly energy efficient, and they don't create greenhouse gas emissions.
If you've been searching for "air conditioning repair near me" or just looking for a reputable HVAC company, then you've come to the right place. Albert Air Inc. has been in business since 1982, and we owe our success to our customer-focused services. Your comfort is our priority, and we won't stop until you're satisfied with the results of your HVAC project. We're also a Carrier® Factory-Authorized Dealer, which means we can offer our customers some of the best HVAC systems in the industry. Call us at (714) 526-6368 to learn more about our products and services or to get a free estimate.