Carrier Evaporator Coil
Whether you're looking to crank up the coziness or cool things down, heat pump and air conditioner systems achieve ideal temperatures by spreading treated air throughout your home. But before they can do their jobs, the indoor part of the system and the evaporator coil that sits atop your furnace, must first convert the refrigerant to heat or cool your home.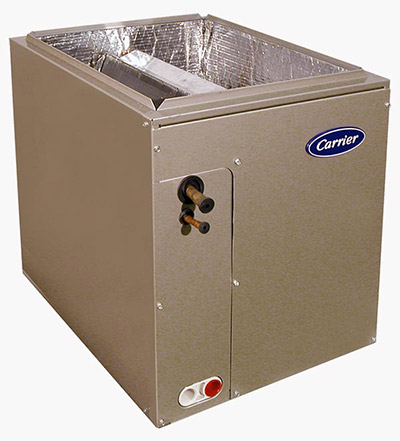 That's why having the perfect evaporator coil for your system is so important. Our Performance™ series evaporator coils are specifically engineered to match to the size and refrigerant requirements of our outdoor units. Relax, knowing they'll maximize your system's performance and your comfort.
Your Comfort Is Our Priority
Don't let a busted evaporator coil ruin your day! At Albert Air Inc., we have precisely what you need to ensure your home or business is as comfortable as can be no matter the time of the year. We have more than 35 years of experience as well serving Fullerton, CA and the surrounding communities, so we are confident we have what it takes to take care of your evaporator coil needs and other HVAC concerns. To learn more about what we can do for you, just give us a call at (714) 526-6368. Talk to us today!