HVAC Support Center
Your highly engineered Carrier system is the sophisticated way to keep your home healthy and comfortable. Whether you live in a cool or hot climate, have an existing system or are building new construction, we're the experts to help you tailor the right synergy of heating & cooling products and giving your home ultimate comfort all year long. From heat pumps to thermostats to ventilators and more, turn to the experts at Carrier for your state-of-the-art system.
Air Conditioning & Heating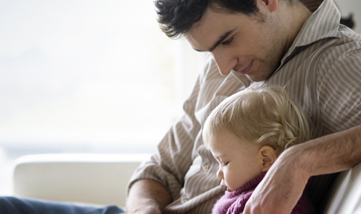 It's pretty easy to take the air you breathe for granted. But the fact is, there's a lot to know about the heating and cooling systems in your home. This is the place to start.
Carrier Experts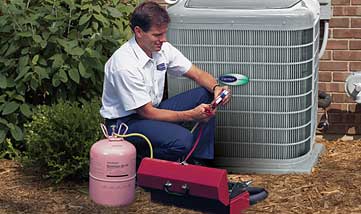 When you choose highly engineered Carrier® products for your home comfort needs, you gain an expert heating and cooling partner for the life of your system.
Rebates & Financing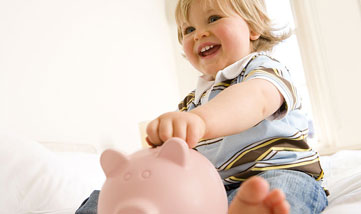 Carrier® offers innovative heating and cooling systems in four configurations. One is sure to meet your needs perfectly.
Register Your Product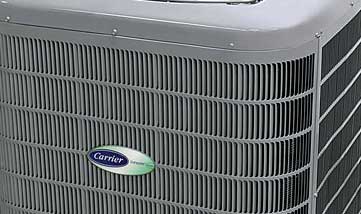 You can extend the limited warranty of most of our products by up to an additional five years if you simply register them here within 90 days of purchase.
Air Conditioning – Repair or Replace
Heating and cooling costs the average homeowner about $1,000 a year – nearly half the home's total energy bill. If your central air conditioning unit is more than 12 years old, replacing it with an ENERGY STAR qualified model could cut your cooling costs by 30%.
Earning the ENERGY STAR means products meet strict energy efficiency guidelines set by the US Environmental Protection Agency. By choosing ENERGY STAR certified heating and cooling equipment and taking steps to optimize its performance, you can enhance the comfort of your home while saving energy. Saving energy helps you save money on utility bills and protect our climate by helping prevent harmful carbon pollution and reducing other greenhouse gases.
What condition is your air conditioner in?
If there's an exception to the old "if it ain't broke, don't fix it" rule, it has to do with air conditioners. The EPA recommends you consider replacement of your air conditioner if it's over 10 years old.1 If you want to get on board with doing the right thing for the planet and your pocketbook it makes sense because newer ACs are just that much more efficient than they used to be. For example, if you were to replace an old air conditioner with a 10-SEER rating with a new 21-SEER unit and proper indoor coil, you could save up to 56% on your cooling costs.
Of course, there are other reasons why you might feel the need to pull the plug on your current unit right now:
Your air conditioner needs frequent repairs and your energy bills are going up-your cooling equipment may have become less efficient
Your cooling system is noisy-newer, variable-speed and even 2-stage systems tend to operate quieter.
You take the EPA's home assessment test and your Home Energy Yardstick score is below five-your home energy use is above average and you're probably paying more than you need to on energy bills.
Duct System Repair
Why Should I Have My Ducts Fixed?
A poorly performing duct system can cause air comfort problems, high utility bills and could become hazardous. A qualified contractor can measure your entire system's performance and show you how to get the most out of your central heating and air conditioning.
Your Duct System Can Directly Affect Your Home Comfort
What is a duct system?
The duct system is a series of conduits that carry the warm and cool air from your air conditioning and heating equipment into your home and then take it back to the equipment. The ducts also control how much air is delivered to each room. The right amount of air will keep the room temperatures where they need to be. If ducts are damaged, improperly installed or the wrong size, they can cut your system's ability to heat or cool by more than half on hot or cold days, when you need it the most. Your system may or may not be delivering air evenly Your house probably has a web of ducts weaving through your walls.
How well do my ducts work?
Ducts move air, and air is invisible. So to determine if your ducts work or not, air properties must be measured. Albert Air, an NCI certified contractor, can measure how much air goes to each room and compare it to how much is needed. We will also take other measurements including temperatures and pressures to determine how well your ducts work. Then we will review the results of the test with you.
Can my ducts be fixed?
The typical duct renovation includes removing damaged ducts, straightening them, adding proper suspension and sealing all the joints. Sometimes larger ducts need to be installed to certain rooms or the registers and grilles need to be replaced. We will review the test results with you and make recommendations for duct repairs or additions. Other improvements might include adjusting fan speeds or improving your air filtration system.
What should I expect from my heating/cooling contractor?
An NCI-certified contractor will first ask you questions about the system, what you like and don't like about it, problem areas, air quality concerns, health issues, etc. He should then perform some preliminary testing to determine the condition of your system, the biggest problem areas, and so forth. This is generally performed using several instruments including a manometer which measures your systems pressure, much like a doctor checks blood pressure. He will typically measure the amount of air coming out of each vent with a special instrument called a "Flow Hood". Other measurements might include temperature, humidity and carbon monoxide testing.
How can I be assured the ducts have been renovated properly?
Albert Air will test and adjust the results of the work when the duct renovation has been completed. This step is called air balancing. Up to just 10 years ago, air balancing was performed only on large commercial buildings. Today you can get this same precision adjustment in your home from an NCI trained and certified contractor. We will provide you with a test report showing the final operating condition of your system compared to how it functioned before the repairs were made. In other words, the test report will prove that you got what you paid for – in writing!
Duct Renovation Experts
National Comfort Institute trains heating and air conditioning contractors to test systems just like yours to determine existing efficiency and delivered comfortable air. NCI also trains contractors how contractors can pinpoint troubles in your system and fix these problems. We are an NCI certified contractor for all your duct system repairs.
Heating & Air Conditioning Tips
It's easy to take the air you breathe for granted. But the fact is, there's a lot to know about the heating and cooling systems in your home. As much as half of the energy used in your home goes to heating and cooling. So making smart decisions about your home's heating, ventilating, and air conditioning (HVAC) system can have a big effect on your utility bills – and your comfort.
Change your air filter regularly
Check your filter every month, especially during heavy use months (winter and summer). If the filter looks dirty after a month, change it. At a minimum, change the filter every 3 months. A dirty filter will slow down air flow and make the system work harder to keep you warm or cool – wasting energy. A clean filter will also prevent dust and dirt from building up in the system – leading to expensive maintenance and/or early system failure.
Tune up your HVAC equipment yearly
Just as a tune-up for your car can improve your gas mileage, a yearly tune-up of your heating and cooling system can improve efficiency and comfort.
Maintain your Equipment: A Checklist
Albert Air Inc. Maintenance Agreements
Install a programmable thermostat
A programmable thermostat is ideal for people who are away from home during set periods of time throughout the week. Through proper use of pre-programmed settings, a programmable thermostat can save you about $180 every year in energy costs.
Your Comfort Is Our Priority
Whether you need air conditioner repairs or a complete system overhaul or replacement, Albert Air Inc. is here to provide you with top-quality products and installation work. And with a NATE-certified team, it's not difficult! We have been doing this for over 35 years and we're ready to do it for another 35, so you can trust that we are committed to your total satisfaction. To learn more what a Carrier Factory Authorized Dealer can do for you, just give Albert Air Inc. a call today at (714) 526-6368.