Reliable Ducting Installation & Duct System Repair in Fullerton, CA
Since 1982, Albert Air Inc. has been known for being the leading source for top-notch HVAC products and solutions in Southern California. As part of our complete residential and commercial HVAC services, we also offer reliable ducting installation, maintenance and repair. Through these services, we are able to help you get the most out of your central air conditioning and heating system.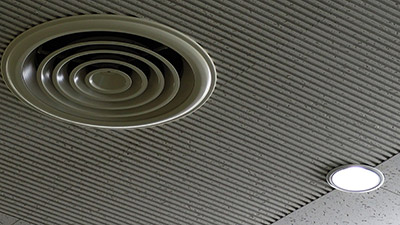 What Is a Duct System & Why Does It Matter?
If you have a central AC and heating system, then your home has a duct system. This is a series of conduits that carry heated and cooled air from the equipment to your home, and vice versa. The duct system is also designed to control the amount of air delivered to every room in your home, making sure that comfortable temperature levels are maintained.
When any part of the duct system is improperly installed, damaged or improperly sized, the system cannot efficiently and effectively perform. As a result, your heating and cooling system will likely have to work doubly hard to keep necessary comfort levels. This would mean energy inefficiency and unnecessary stress on the system.
Ensuring Top-Notch Ductwork
Your home's ductwork moves air. Albert Air Inc. is a National Comfort Institute (NCI) certified contractor. We have undergone and passed training that qualify us to properly and accurately measure how much air goes in and out of the rooms in your home via the ductwork. After evaluating the results of our measurements and diagnostics, we will recommend the best solutions for any issues that we may find. We can repair and replace parts or the entire duct system, as well as other problematic HVAC components and equipment as necessary.
Get Your HVAC & Ductwork Checked — Call Us Today!
To make sure that your home has a high-performing HVAC and duct system, schedule an evaluation with Albert Air Inc. today. As an NCI-certified contractor, we can assure you of a hassle-free HVAC service experience. Get in touch with us by calling (714) 526-6368 or completing our online contact request.