Comprehensive HVAC Maintenance Agreements
You've probably asked at one time or another, "Where can I find the best air conditioning repair near me?" Investing in prompt repair work is crucial to ensuring any HVAC system's continued performance. Turn to the reliable HVAC experts at Albert Air Inc. for a preventive maintenance agreement that will address needed repairs and prevent future problems. Since 1982, we have helped homeowners in North Orange County get the most of their systems.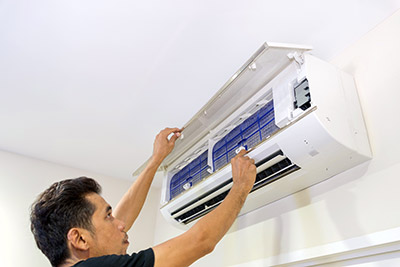 We make this possible through our comprehensive HVAC maintenance agreements, which include not only upkeep, but other benefits you won't want to miss out on. Here's a quick overview:
Heating & Air Conditioning Maintenance Agreements
Albert Air Inc. will conduct a bi-annual maintenance visit to keep your heating and cooling system running in top form, allowing for maximum efficiency while preventing expensive repair work. This planned maintenance includes:
Routine, comprehensive inspections of your HVAC unit, from its drains, blower components and condensers to coils, electrical connections and safety controls.
Accurate monitoring of the system's voltage and amperage, operating pressures and starting capabilities.
Necessary adjustments to airflow for proper temperature rise.
Lubrication of all moving parts and cleaning or replacing air filters.
How Maintenance Benefits You
With Albert Air Inc.'s preventive maintenance solutions, you can expect an increase in the system's operating efficiency. This allows for greater energy savings. You can also enjoy healthier air because cleaning or replacing air filters prevents fungal growth, bacteria, dust and other allergens. In addition, our planned maintenance comes with a repair discount (15% off). You also get priority response should your HVAC system start acting up.
Get a FREE Estimate Today!
Since your heating and air conditioning unit is crucial to a comfortable and energy-efficient home, it pays to invest in routine tune-ups. As the leading source for high-quality HVAC solutions, Albert Air Inc. is ready to provide you with comprehensive maintenance service. Call us today at (714) 526-6368 or fill out our online contact form.