HVAC Zoning for a More Comfortable & Efficient Home
Is your home equipped with a central air conditioning system? If so, do you notice some rooms in your home being colder or warmer than others? Do you wish you could adjust temperatures in specific rooms? It's time you looked at HVAC zoning.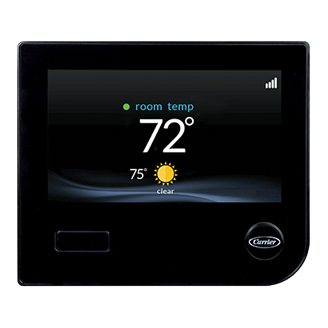 What Is HVAC Zoning?
Also referred to as zoned HVAC, zoning systems are heating and cooling systems that incorporate dampers in the ductwork, allowing the regulation and redirection of air to specific areas and rooms in the home. An HVAC zoning system enables the creation of customized temperature zones in different areas of the home, leading to increased comfort and energy efficiency.
Is HVAC Zoning Right for Your Home?
Any home can benefit from zoning as a practical and smart residential HVAC solution. If there are rooms in your home that seem too warm or too cold all the time, and if members of your household have different temperature preferences, zoning will help meet these various needs. Zoning also ensures that your HVAC system does not waste energy heating or cooling rooms that do not need it.
High-Quality & Reliable Zoning Services
A Carrier® Factory Authorized Dealer, Albert Air Inc. specializes in the setup and installation of HVAC zoning systems. Since 1982, we've been successfully providing the highest quality HVAC systems and services, allowing us to help property owners achieve ultimate indoor comfort and health, as well as optimal energy efficiency. Working with our team means getting nothing short of top-notch customer service.
Learn More — Call Us Today!
Get started on making your home more comfortable and energy-efficient today! Let's discuss the best zoning solution for your home. Call Albert Air Inc. at (714) 526-6368 to schedule a free consultation and estimate. You can also reach out to us via our online form.