Our Services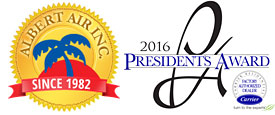 Albert Air Inc. boasts more than 30 years of experience providing top-quality services in and around Orange County. Big or small, each of our HVAC projects are carried out with care and professionalism, thanks to our expert team of NATE-certified technicians. This allows us to provide the best results, while offering top-tier products as a Carrier® Factory Authorized Dealer.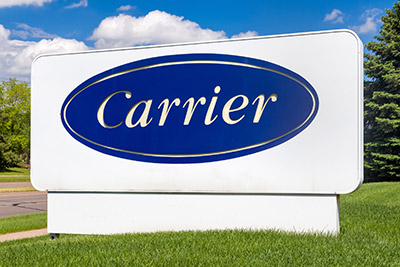 Our lineup of services includes:
Residential Systems & Installs – We'll help you choose the right system for your home, ensuring not just round-the-clock comfort for you but reliable energy efficiency throughout the year.
Service & Repair – Need air conditioner repair? We have you covered! We also repair heat pumps and gas furnaces in homes and businesses.
Preventative Maintenance Agreements – Don't wait until you're having problems to start paying attention to your heating and cooling system! We have the technical knowledge necessary to properly maintain all makes and models of HVAC equipment.
Zoning – We can give you greater control over the comfort and energy efficiency of your home, especially if you have a larger property and have areas in the home that aren't used much.
Indoor Air Quality – Make sure you and your family are only breathing clean, fresh air with HVAC solutions designed to eliminate mold, bacteria and other airborne contaminants.
Commercial HVAC – Don't let faulty equipment get in the way of your business! Call us right away for repairs or replacements involving commercial HVAC units.
Air Balancing & Air Diagnostics – This service ensures your air conditioning system is cooling each room in your property as it should.
Ducting – We install, remove and replace duct work to ensure regulated air inside the home is directed where needed, instead of your garage or attic.
Your Comfort Is Our Priority
To learn more about our heating and air conditioner repair services, just give Albert Air Inc. a call at (714) 526-6368 or submit our online form. Get a FREE estimate today!