Better Indoor Air Quality, Better Quality of Life
When talking about air pollution, many people automatically think about outside pollutants — car exhaust, factory emissions and pollen, among others. Little do they know that the air in their own home might be polluted. In fact, indoor air pollution is ranked by the Environmental Protection Agency as one of the top environmental dangers today.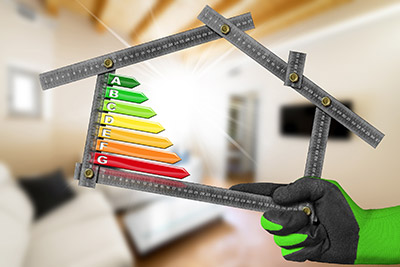 Albert Air Inc. is the indoor air quality specialist that can help make your Southern California home not only comfortable throughout the entire year, but safer and healthier as well. We do this through our proven indoor air quality testing techniques and solutions.
Is Your Indoor Air Contaminated?
Albert Air uses industry-approved testing methods that allow us to determine whether or not your home is contaminated by pollutants. We can then recommend the best HVAC service and products to improve indoor air quality. However, you can also look out for several signs that generally indicate poor indoor air quality, such as:
Musky odors
Dampness & humidity
Excessive dustiness
Family members experiencing symptoms of allergies, asthma & other respiratory problems
How We Improve Indoor Air Quality
The signs listed above are caused by various indoor pollutants, including the following:
Mold & mildew
Allergens like pollen & pet dander
Volatile organic chemicals (VOCs)
Carbon monoxide
Radon
Asbestos
Our team at Albert Air Inc. is capable of determining which of the above pollutants are contaminating your home. After testing and evaluating your home, we will recommend the best solutions to get rid of the contaminants and eventually maintain good indoor air quality.
For instance, if there is high mold concentration in your home, we will assist you in connecting with a mold remediation professional. Then we will provide you with HVAC system recommendations to ensure that you won't have to deal with poor indoor air quality and its negative health effects again.
Make Your Home Healthier & Safer With Albert Air Inc.
Take the first step to making your home a safer and healthier place to live in today! Call Albert Air Inc. at (714) 526-6368 or submit our online contact form to schedule an indoor air quality testing appointment.