Air Conditioner
Carrier Air Conditioners Carrier has been leading the industry in air conditioning solutions since they invented air conditioning many years ago. Choose from their lineup of Infinity, Performance and Comfort Series Air Conditioners.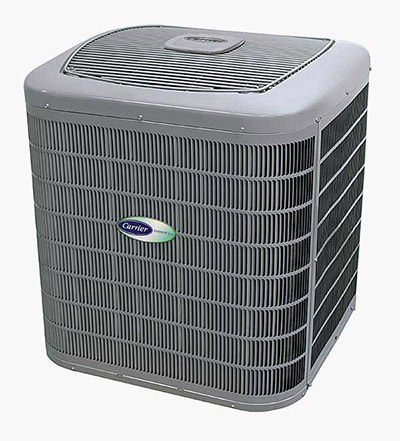 If there's an air of superiority to these units, it's because they're the quietest, most efficient models we make. Built for total home comfort, our Infinity series Central Air Conditioners offer an enviable SEER rating of up to 21. Combine it with our innovative Infinity® control for our highest degree of comfort management.
Your Comfort Is Our Priority
Whether you need air conditioner repairs or a complete system overhaul or replacement, Albert Air Inc. is here to provide you with top-quality products and installation work. And with a NATE-certified team, it's not difficult! We have been doing this for over 35 years and we're ready to do it for another 35, so you can trust that we are committed to your total satisfaction. To learn more what a Carrier Factory Authorized Dealer can do for you, just give Albert Air Inc. a call today at (714) 526-6368.