Heating & Air Conditioning Maintenance Agreements
A service maintenance agreement provides you with a routine biyearly maintenance to keep your system running in top shape to allow for optimum efficiency and ward against major repairs.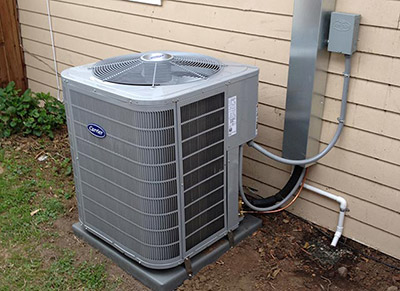 Benefits of Planned Maintenance:
Routine Inspections
Optimum Efficiency
Energy Savings
Repair Discount — 15% Discount on service repair / parts (Excludes diagnostic fee)
Priority Response
Protect Your Investment
Your heating and air conditioning system serves you many more hours than your car, and like your car needs routine tune-ups to operate in an efficient, safe and reliable manner.
Energy Savings:
The regular service of checking coils and cleaning filters will increase operating efficiency of your system.
Improper care of your system filters and coils can cause restriction of airflow, resulting in a shorter life expectancy of your system.
Proper maintenance allows energy savings through maximum operating efficiency. Dirty filters slow down the airflow, therefore the unit works harder and uses more energy.
Filters that are not changed regularly become a bed for fungal growth, allowing particles to be distributed within your environment.
Your Planned Maintenance Agreement Provides:
Routing Maintenance
Regularly scheduled inspection will be done at three to six month intervals.
Inspect primary & secondary drains
Check condensate drain (clean at discounted rate)
Inspect blower components; adjust as necessary
Inspect condenser & coil (chemically clean at discounted rate)
Lubricate all moving parts (where applicable)
Inspect & tighten electrical connections / components
Monitor air conditioner operating pressures for proper refrigerant charge
Monitor voltage & amperage draw on all motors
Monitor air conditioning & heating cycles starting capabilities
Inspect heat exchanger & burners; adjust as necessary
Adjust gas pressure, as necessary
Inspect pilot operation; adjust as necessary
Monitor flue draft for safe operation
Inspect & test safety controls
Adjust airflow for proper temperature rise
Inspect heat rise
Inspect thermostat operations; adjust as necessary
Inspect for cracked heat exchanger
Clean or replace standard 1″ air filter
Your Comfort Is Our Priority
Need quality heating and cooling maintenance? You got it! In business since 1982, Albert Air Inc. is the expert to call in Fullerton, CA and the surrounding communities. We have more than 35 years of experience in the industry you can count on to ensure your HVAC equipment, from furnaces and air conditioners to ductless and packaged systems, are properly taken care of. To learn more about what we can do for you and your home or business, just give us a call at (714) 526-6368. Talk to us today!