Welcome to our first blog! At Albert Air Inc., we have been Fullerton's top heating and cooling company since 1982. Our goal is to provide home and business owners alike with top-quality heating and air conditioning service, from repair and maintenance to installation.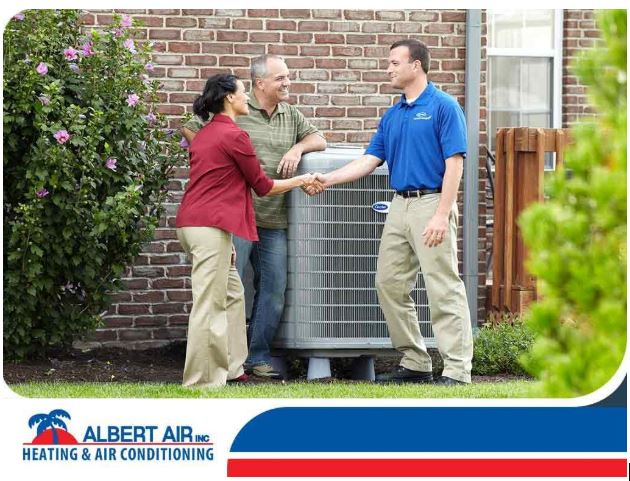 In this post, learn why we're the company you should turn to for your heating and cooling needs.
Innovative Equipment
We are a Carrier® Factory Authorized Dealer and this gives us access to the leading HVAC brand with the most innovative features and advanced technology on the market. Your comfort is our priority and we also want you to get value out of your new hardware. We're confident that your new Carrier HVAC system will meet your needs.
Service and Repair
Albert Air Inc. is the first result when you search for heating and air conditioning near me. We ease the pain of repair with accurate diagnosis and fast service. Our NATE®-certified HVAC technicians have years of experience handling all kinds of heating and air conditioning units of all makes and models.
What Our Customers Say About Us
Here's what Monica B., one of our past customers, had to say about her experience with us at Albert Air Inc.:
"When I ran my a/c system, it was so loud and seemed to run all day and night. Albert Air Inc. came and replaced the old system with a new Infinity system that is very, very quiet and way more efficient. I am soo happy with my new air conditioning system. Thank you."
Albert Air Inc. is ready to assist you on your next heating, air conditioning, and HVAC project. You can count on us to get your HVAC repair, maintenance, and installation right the first time around. Call us today at (714) 526-6368 to learn more about our services.