Air Balancing and Air Diagnostics for Increased Comfort & Efficiency
Are you concerned about the efficiency of your HVAC system, thinking that you might not have good indoor air quality or adequate airflow? Do you suspect that it is consuming more energy than it's supposed to? Are you not satisfied with the level of comfort it provides? If you say yes to any or all of these questions, then you should start learning about air balancing and diagnostics.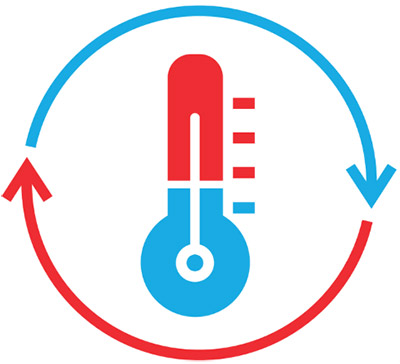 What Is Air Balancing & Diagnostics?
Simply put, air balancing and diagnostics is an HVAC service that involves testing and adjusting your air conditioning system to deliver a sufficient amount of air into each room or area in your home or building. The process entails a number of related tests that are designed to determine the performance of your AC and heating systems.
The testing tools we use in this service include:
Balancing hoods to measure the amount of air released at each AC grille.
Manometers to measure system pressures.
Hygrometers to measure system temperature and humidity.
The results of these diagnostic tests will be compiled into one report and evaluated. This evaluation will help us to recommend solutions for proper air balancing.
What Can Air Balancing & Diagnostics Do for Your Home or Building?
With Albert Air Inc.'s air balancing and diagnostics service, we can evaluate, repair and balance your HVAC's duct system for maximum performance. As a result, you will enjoy enhanced indoor comfort, improved indoor air quality and increased overall energy efficiency.
Learn More — Contact Us Today!
With a team of NATE-certified HVAC technicians, Albert Air Inc. has the expertise required to perform proper and reliable air balancing and diagnostics. Learn more about this service and what it can do for your home or building by calling us at (714) 526-6368 today, or completing our online contact request.